One Day Work Shop on Mitigating Risk in Parenteral Manufacturing through Facility Design and Validation



----------------



'Another Winner from the Caliber Camp!' - "CaliberBRM"

S. Sathya Sekhar, Managing Director



CaliberBRM romps home amidst stiff competition to lift the Best Software Product Award in the ITsAP Software Product Competition!!

Our highly innovative CaliberBRM, the Electronic Batch Records Management System, has won the Best Software Product Award in the Advantage AP summit 2012, organized by ITsAP, at Hyderabad.

Winning always gives a pleasure. To win hands down against tough competition - Sheer Ecstasy!


----------------



Caliber creates a global state-of-the-art facility

S. Sathya Sekhar, Managing Director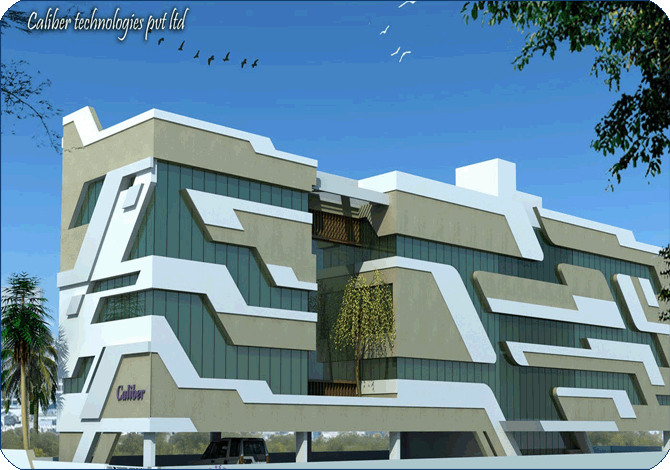 In the glorious 10th year of Caliber`s journey, we have passionately created a global state-of-the-art facility to serve the clients better at B- 36, Sanathnagar Industrial Estate, Sanathnagar, Hyderabad.


----------------



Caliber Celebrates 10th Anniversary .. Aug 6th 2011

S. Sathya Sekhar, Managing Director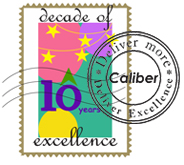 Decade is an extremely important milestone. Caliber, today, completes 10 years of an exciting journey filled with great success stories, pains of growth and of course lots of fun!
Our passion for creating innovative products, delivering them to the international standards and maintaining them with a smile is just one part of the story. But, your willingness to work with us and support us is, in fact, the greatest part of the story. We sincerely thank you for your support and patronage !!
Our journey started exactly 10 years back in a small 100 SFt office. Today, our flagship product, CaliberLIMS, is the Quality Backbone for a large number of Pharma companies across the globe. We are elated to be part of Mission-critical quality systems. At the same time, we are sensitive to the responsibilities that it brings along. This year, we are experiencing a triple digit growth and it is indeed the perfect gift for our decade celebration! During this 10th year, we have taken a special initiative to augment our infrastructure to meet global needs. We have invested a huge amount of time and money to carefully craft a world class facility that meets every single requirement to maintain critical applications.
Knowledge is the essential transaction substance of future. We strongly believe that we can serve our customers in the best possible way only when our training is an essential part of our business, be it training our own resources or our users. Our initiative to build a world class training facility this year would address all the needs. You will soon hear about this from us!
Being responsible and committed to giving back to the society has been our DNA. To further strengthen our commitment , on the occasion of the 10th year celebration, we are starting our own charity foundation.
On behalf of my entire team, I take this opportunity to profoundly thank you for being with us during this memorable journey and as we go places in near future!!
You will hear many important initiatives from us soon, which would add great value to your business !!

----------------



Batch Records Management in pharma industry

S. Sathya Sekhar
Thursday, September 30, 2010, 08:00 Hrs [IST]

As a part of international regulatory standards of GMP, pharmaceutical industries are required to maintain documentation of the entire manufacturing process and batch execution process.



100th Women's Day in Caliber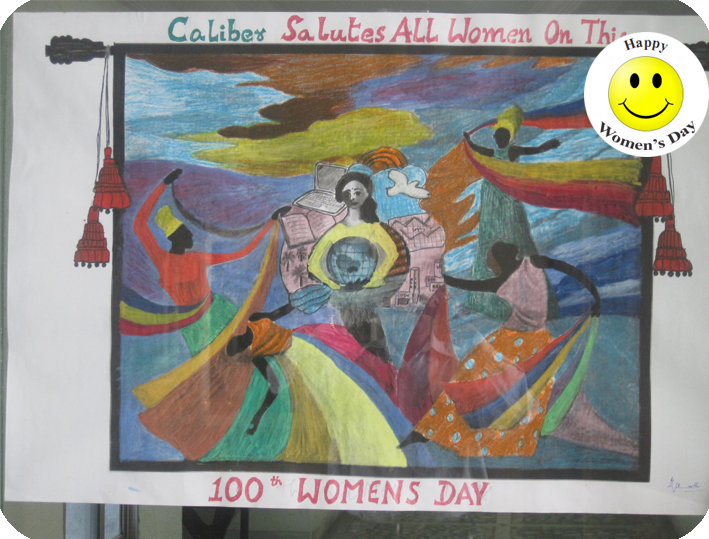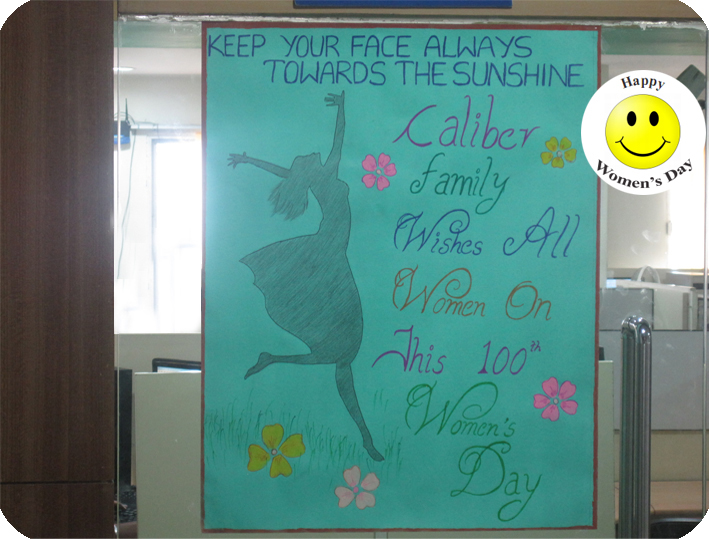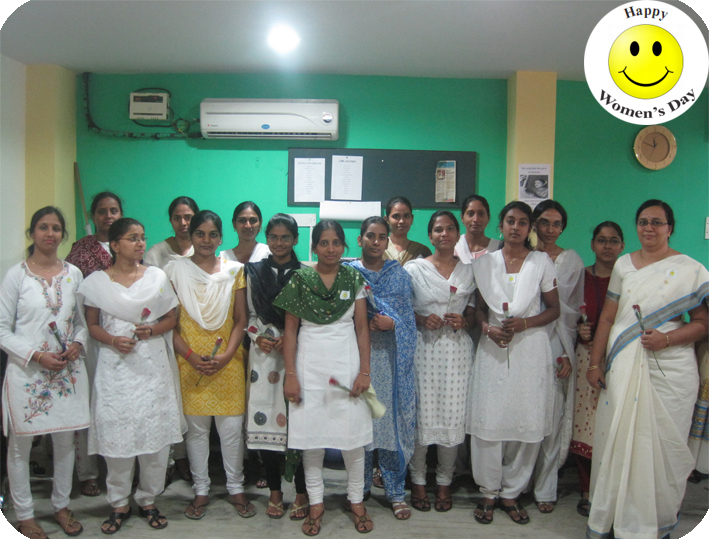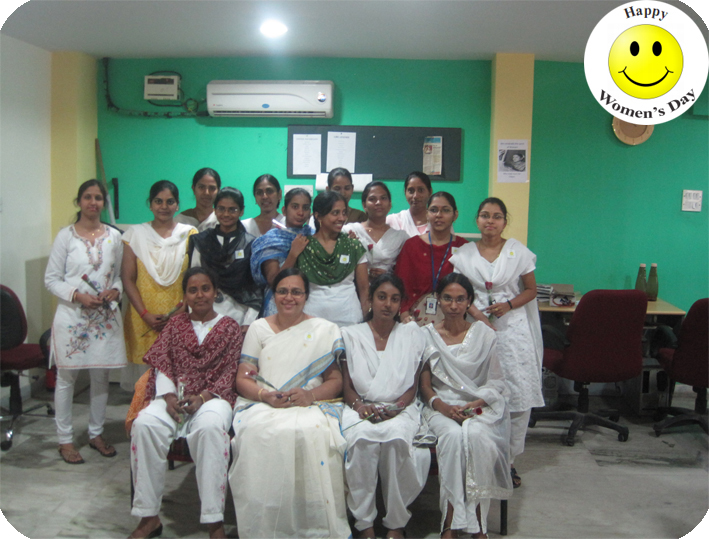 ----------------

IT@Pharma Special - www.expresspharmaonline.com - 16-30 June 2010

Today, in the market there is a number of software companies have come up with LIMS solutions of varying success. Caliber Technologies have developed its key product for multiple solutions and in return it gets maximum returns from its key product CaliberLIMS. Sathya Sekhar Surabhi, Chief Executive Officer, Caliber Technologies explains needs of such products in the pharma industry to Usha Sharma…
Full Report

----------------

Press Release in Business New Papers






Economic Times - 20th Dec. 07 The Hindu - 20th Dec. 07

----------------

BPCL Receives CIO 100 Award for 2007

BPCL has been recognized for the second consecutive time for the Prestigious CIO 100 Awards, for the recently rolled-out Marketing LIMS Project.
Full Report

----------------



Caliber

LIMS

® Achieves

"Powered by SAP NetWeaver®" Status

Hyderabad November 21st , 2007 Caliber Technologies, a leading provider of pharmaceutical and petroleum industry-specific quality management solutions, today announced that its

Caliber

LIMS

® 3.0 interface engine built on cutting-edge technology like XML/Web services has achieved "Powered by SAP NetWeaver®" status.

The SAP® Integration and Certification Center (SAP ICC) has certified that

Caliber

LIMS

® 3.0 properly integrates with the SAP NetWeaver Exchange Infrastructure (SAP NetWeaver XI) Release 3.0 component of the SAP NetWeaver platform to exchange critical data with instances of the SAP Business Suite family of applications. Caliber Technologies has also demonstrated that LIMS integrates successfully with the SAP NetWeaver Portal Release 6.0.

"We are extremely excited that

Caliber

LIMS

® has achieved Powered by SAP NetWeaver status, which enables an enterprise to use LIMS seamlessly with SAP NetWeaver," said Mr. Sathya Sekhar Surabhi, CEO of Caliber. "Our functionally rich

Caliber

LIMS

® can be integrated with SAP applications in a seamless interface through SAP NetWeaver XI and the SAP NetWeaver Portal. The integration with SAP NetWeaver Portal facilitates a single logon, through which one can use

Caliber

LIMS

® within the SAP solution-based environment. This increases user comfort, increases regulatory compliance and enables quicker implementation. We take immense pride in announcing that the entire integration process was done by our in-house expert team, which clearly establishes our application to application (A2A) integration capabilities."

The certified integration enables seamless exchange of information between

Caliber

LIMS

® and the SAP ERP application through SAP NetWeaver XI 3.0 and Caliber

Caliber

LIMS

® 3.0. Users will benefit from the comprehensive functionality provided by

Caliber

LIMS

® and quick implementation.

The SAP NetWeaver platform powers the SAP Business Suite, SAP xApps™ packaged composite applications, and solutions such as

Caliber

LIMS

®. SAP NetWeaver unifies integration technologies into a single platform and is pre-integrated with business applications, enabling change and reducing the need for custom integration.

For more information, please contact:
sales@caliber-lims.com
http//www.caliber-lims.com
Ph: +91 40 23811322 ; 23811918






----------------



Caliber

LIMS

® - Best Product Category Award

Recognition is the fuel for life and it's true for an enterprise too !!

With great pleasure I inform you that our Flagship Product

Caliber

LIMS

® has been chosen for the 'Best Product Category' Award, constituted by HYSEA (Hyderabad Software Exporters Association).

The Award was given to us during a grand function at The Taj Residency, Hyderabad on the occasion of 14th Annual day & Awards function of HYSEA held on 26th May 2006. It was indeed a memorable moment for Caliber, for the recognition of all the sweat of our team and the continuous encouragement and support received from our esteemed customers.

It was a moment of pride to receive the Best Product Award on behalf of our Caliber Team for our

Caliber

LIMS

® from Sri Ramalinga Raju, CMD Satyam Computers and Services Ltd.

We rededicate ourselves to make Best Product '

Caliber

LIMS

®' a renowned name Globally !!








----------------

ISO 9001:2008 Certification

Caliber Technologies Pvt. Ltd. with its Quality Policy that avows its commitment to provide quality products & services that exceed customers' expectations and earn preferred vendor status in the global market, has recently earned the prestigious ISO 9001:2008 Certification. It will continue to adhere to all the quality norms both in letter and spirit. Caliber also strives to reflect good corporate governance and social responsibility in its policies.